We Clean Anything Cleanable!
Starks OPW has been serving the community since 1984. With over 35 years of experience they have become the masters of Pressure Washing through out the area. The crew at Stark's take pride in their work and go to the extreme to make sure every job is done to perfection. We specialize in house washing and roof cleaning following a 6 step process that transforms your drab dirty house into a brite and clean residence. Ohio Pressure Wash also specializes in Commercial and Industrial Cleaning. We take your drab dreary business and make it look like new! We are members of Chamber of Commerce, BBB, NFIB, I've won awards from Angies List, and won readers choice for the past 11 years with the Tribune Chronicles.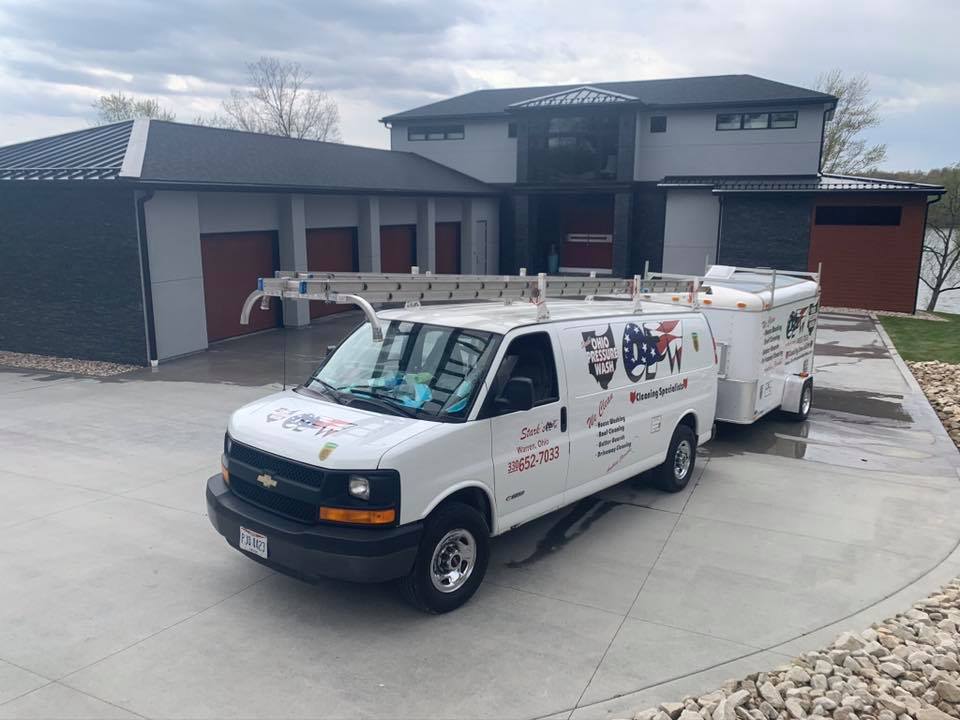 Fully licensed and Family Owned
Stark's Ohio Pressure Wash Inc.
is committed to providing the best cleaning service at an affordable price. From start to finish, Stark's Ohio Pressure Wash Inc.will work closely with you to guarantee your property shines and your windows sparkle. Every project is completed to the highest standards and you will be thrilled with the low cost!
If you need a cleaning professional who will pressure wash your property in a timely, affordable manner, then you need Stark's Ohio Pressure Wash Inc.. Customer satisfaction means everything to us. Whatever your pressure washing needs, Stark's Ohio Pressure Wash Inc. can help. Contact us today for a pressure washing service that can't be beat.
By hand cleaning we remove Dirt, Oxidation, Mildew, and nests of pests
High power hot or cold rinse
Apply rinse wax to help prevent streaking
Clean all exterior windows
Clean gutters and flush downspouts
Complete rinse of patios and walkways

Please give us a call at Stark's Ohio Pressure Wash Inc. if you need any of the following Services!
Steam/Pressure Cleaning
Roofs
Decks
Sidewalks
Exterior Building Cleaning
Grease and oil
Siding
Trash Enclosures
We also provide the following services:
Roof Cleaning / Algae and Moss Removal